This post brought to you by Manwich. The content and opinions expressed below are that of The Cole Mines.
Use these 5 ways to beat "The Mondays" and watch your entire week go a lot smoother. Because getting off on the right foot doesn't have to be hard!
I feel like Monday is our toughest day by far. Everyone is gearing back up for work and school after the weekend. The kids are harder to wake, my husband is dragging his feet and everyone seems to be moving a lot slower than they were just 12 hours before.
After my daughter started school, I realized that " The Mondays" took on a whole new meaning. Book bags had to be packed and ready, homework would be coming home and meal planning and grocery shopping had to be done the weekend before.
It took us a few months to get it down, but once I started taking note of where we were hitting the wall so to speak, I was able to brainstorm some really basic ways to get over the hurdles.
All of them are simple…and every single one will help you make it through a Monday!
1. Prep For The Week On Sunday Night – Sometimes the best way to avoid "The Mondays" is to do some work on Sunday! Every Sunday, I make up breakfast for the week, lay out clothes for the kids' school and make sure their backpacks are ready. An hour spent Sunday saves me tons of stress for the whole week.
2. Have An Easy Meal Ready To Go – Nothing can make a Monday go sideways like 5pm rolling around and the kids are hungry and irritable and you.have.nothing.planned.
I'm not one of those people who take meal planning down to a science…more power to them. It's just not my style. But I do love when I find an easy, go-to meal that my whole family will love that doesn't take much time.
My girls know that many Mondays in our house are Manwich Mondays! Manwich was one of my all-time favorite childhood meals and now with so many flavors, like Original, Bold and Thick and Chunky, there is a flavor for every meal you can dream up!
One of our favorite things to do is to take cooked, ground hamburger mixed with Manwich Bold and spread over pizza crust. Top with cheese and bake it for 15 minutes and you have a delicious meal!
This week though my girls begged for traditional Manwich Sloppy Joes! They are a classic…and while you can easily pop open a can of Manwich and mix it with a pound of browned hamburger meat, we love adding a few extra ingredients to make it our own.
One of my favorite things about Manwich is that the sauce is such a great mix of sweet and tangy, I can add in vegetables (like carrots!) and my kids are none the wiser!
Mix It Up Manwich Sloppy Joes
2016-02-02 18:12:02
A yummy combination of 2 classic Manwich sauces for the perfect Sloppy Joe
Ingredients
1.5 lb lean hamburger
1 15 oz can Hunt's Manwich Original Sauce
1 15.5 oz can Hunt's Manwich Thick and Chunky Sauce
1/2 cup finely grated carrot
1/2 tsp garlic powder
1/4 tsp ground pepper
Instructions
In a large saucepan, brown hamburger. Add in carrots, garlic powder and ground pepper and cook until carrots are soft.
Add in both cans of Manwich sauce and simmer on low for 5-10 minutes.
Serve over hamburger buns.
The Cole Mines https://www.thecolemines.com/
Manwich Mondays are a fun way for our whole family to relax and let go of the usual "neatness" rules…Manwich Sloppy Joes demand 2 hands which guarantees we are all focused on our meal together…no texting, no tv, no distractions.
Be sure to check out ConAgra Food's website for where to find all of the delicious Manwich products in a store near you!
3. Get Started On Homework First Thing – In my daughter's school, they get a homework packet at the beginning of the week. You can choose how and when to complete the pages but it is due on Friday. I have learned that we do sooooo much better if we spend a good hour working on the packet Monday after school. Then regardless of what may come up that week, we have mostly completed it!
One homework "trick" we've been using for the past few months is to buddy up with a neighbor. I pick up their daughter on Mondays and we take turns having our grade-schoolers do homework at one of our houses. In the meanwhile, our younger kids get a fun playdate!
The best incentive is that once the older kids have completed their homework, they get to play together too!
4. Make Time For Yourself, Dear Mom – Though Monday tends to be one of our most rushed days, I have learned that taking an hour for myself at the gym does wonders for my mind and body. I am less stressed, I feel better about myself and as a result, I'm a much better mom.
So whether it's grabbing a cup of coffee with a friend, going back to bed for an hour once the kids are in school or going to your favorite spin class, do something that rejuvenates YOU!
READ MORE HERE ABOUT TAKING TIME FOR YOURSELF
5. Know That Today Is Really Just Another Day – So what if you do everything you can to avoid "The Mondays" and they still creep up on you? Well guess what, there is always tomorrow. And there's always next Monday. A little perspective can go a long way.
And if today didn't go quite the way you had planned, hoped or wanted…we are fortunate enough to get another chance.
And when it comes to parenting…sometimes a 2nd chance is the best thing that can happen!
For more great recipes using Manwich, click here for Manwich Monday Recipes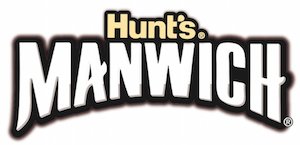 And Be sure to Follow Manwich on Twitter and Sign-up for ReadySetEat eNewsletter